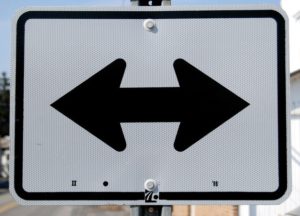 What Are Ethics?
Ethics: a set of moral principles; a theory or system of moral values
                         –  Merriam-Webster Dictionary
Why Are Ethics Important?
As we conduct our personal and professional lives, ethics allow us to make decisions on what actions to take, which actions are right and which actions are wrong. As a profession, court reporters have discussed, debated, and agreed upon a certain standard set of ethics and ethical behavior.
In the past, we have discussed different aspects of ethical standards in court reporting. Here are the topics and links to the articles for you to read:
Does Contracting Compromise the Impartiality of a Court Reporter?
Within the last 20 years, a controversial practice has cropped up in the court reporting profession. Some court reporters have begun contracting exclusively with companies and organizations for large amounts of services. Many court reporters are against such contracting for ethical reasons. This article discusses how and why such situations should be avoided.
9 Ethics Guidelines for Court Reporting Firm Owners
Court reporters have some common ethical considerations, and so do court reporting firm owners. There are special situations that arise with respect to how we work with court reporters as well as how we work with attorney clients. This article discusses topics every court reporting firm owner should consider.
Court Reporters and Ethics in Pricing
This article further discusses the issue of contracting and how it effects pricing of court reporting services and transcripts. What should a client expect to pay for services and transcripts? This article discusses Michigan's specific set of guidelines that are meant to be followed by all court reporters.
Court Reporters Ethics and Gift-Giving
Recently, there has been an increase in the number of gift-giving or reward programs offered to attorneys and their staff for scheduling depositions with a particular court reporting agency. Many gifts clearly are made in order to influence the selection of court reporting agencies when scheduling depositions. This article discusses the ongoing debate among court reporters as to whether this practice is ethical and whether it begins to erode the industry's reputation for operating with high integrity.
Industry ethics are continually evolving. Conversations about ethics in court reporting allow us to consider different actions and behaviors and decide whether they are in alignment with our high standards for honesty and integrity. It's a conversation that is necessary because, to the profession of court reporting, ethics do matter.
For more on court reporting ethics from our perspective, download this free report: "Thoughts on Court Reporter Ethics: From a Court Reporting Firm Owner".